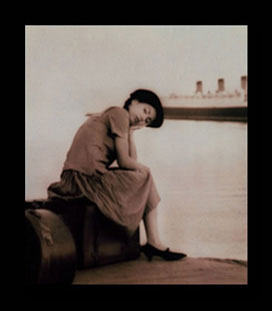 Ling received her masters degree in media arts from the University of South Carolina, USA. She had worked in the private radio station Rediffusion & the Singapore Broadcasting Corporation. She had also taught television production in the World College of Journalism in Taipei, Taiwan for three years. While taking a break from teaching, she enrolled in the Art Center College of Design to hone her skills in Photographic techniques & fine art. It was in Art Center that Ling decided to get into photography as a profession. Ling has held her own exhibition on her travelogues in University of South Carolina. A travel documentary on Tibet, which she directed & produced, had also won her a Golden Tape award in Taiwan.
Ling came home to Singapore in 1995 & set up Wayne & Ling photography. She specializes in still life with an emphasis on food. She has done assignments for Singapore Airlines, Nike, Scotts Shopping Centre, The Ascott, Elle and Her World amongst others.
Ling continues to travel to off-beat locations together with her husband Wayne, where she shoots for her own collection of precious memories & stock images. For the coming year, Ling will be focusing on creating fine art images for private collections, as well as building her new studio!